Nelson Mandela's former wife Winnie said it was "very painful" seeing his body lying in state as "in our African tradition we don't display the departed".
She told ITV News: "It's very hard for the family to even share him even in his death after sharing with the whole world and our whole country while he was alive.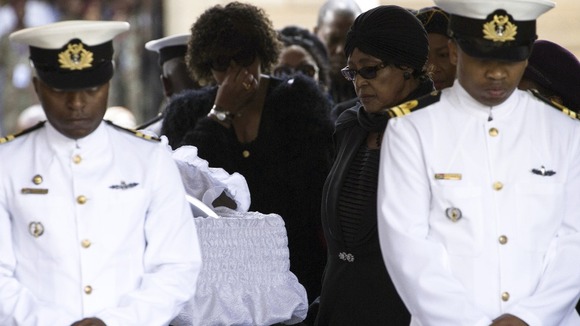 "He's still not really just ours, the family, he still belongs to the whole world and we have to share.
"Here we are…the family still having to share him. It was yet another pain…one of those pains. Nothing I could do about it."