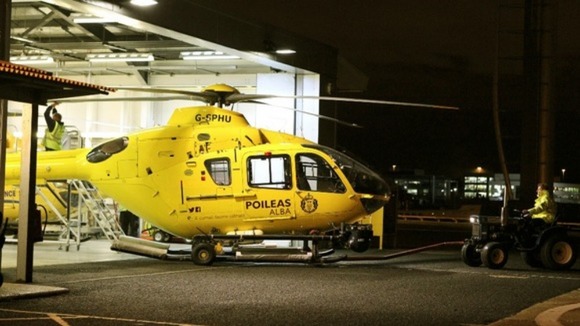 "A number" of helicopters from the same fleet as one that crashed into a Scottish pub have a problem with their fuel indicators, their aircraft's owner has confirmed.
One of their EC135 helicopters, leased to the police, hit the roof of the Clutha pub in Glasgow last month, killing 10 people.
The firms's 22 remaining type of choppers were grounded yesterday to undergo checks after a technical fault was found in one of them .
The firm's spokesman could not say how many helicopters had the fault, but added that the work was expected to have been completed by Sunday.