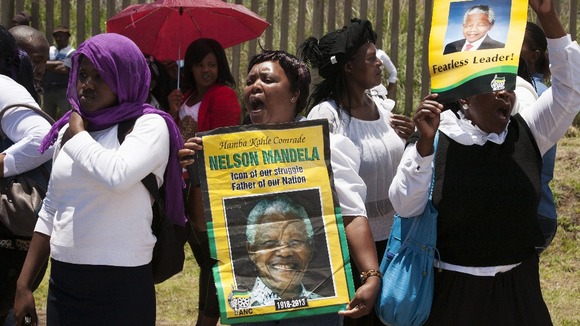 The South African government has estimated around 100,000 passed by Nelson Mandela's coffin while it laid in state for three days at the Union Buildings in Pretoria, including more than 50,000 on the final day.
A statement said: "(The) government reiterates its appreciation to all the people of our country for taking time off from their daily schedules to travel to the Union Buildings to bid President Mandela farewell.
"The expression of love and support has brought immense comfort to the family and loved ones of Tata Madiba."