A bomb that exploded in Belfast city centre was left on a footpath beside a busy restaurant - a totally different location to that named in a telephone warning, police have said.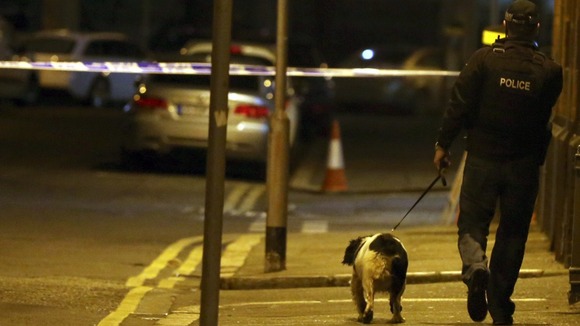 Police Service of Northern Ireland (PSNI) Chief Superintendent Alan McCrum said the caller who telephoned in the bomb warning to a Belfast newsroom wrongly claimed the device had been left at a hotel.
Officers were in the process of evacuating around a thousand people from bars, eateries, homes, a theatre and a hotel in the bustling Cathedral Quarter district - which was packed with festive season revellers - when the device detonated just before 7pm. There were no reports of any injuries.
Chief Superintendent McCrum said the "totally reckless" bombing had the potential to kill or cause serious injury.
"This was an attack on the people of Belfast going about their normal lives on a busy night for socialising in the city ... those who carried out this attack have nothing to offer except disruption and destruction."