Death toll from Typhoon Haiyan surpasses 6,000
The death toll from Typhoon Haiyan in the central Philippines has surpassed 6,000, with nearly 1,800 people still missing, officials said.
The government's disaster response agency said 6,009 have been confirmed dead while 1,779 remain unaccounted for.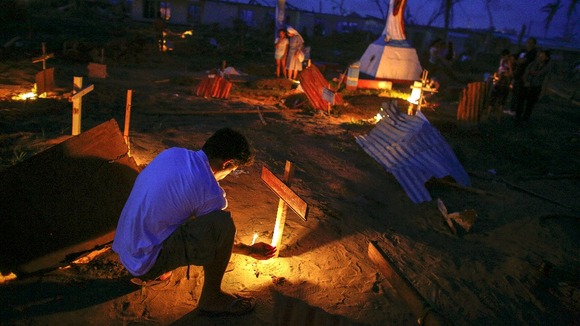 The November 8 typhoon is the deadliest natural disaster on record to hit the Philippines.
Major Reynaldo Balido, spokesman for the National Disaster Risk Reduction and Management Council, said at least 20 bodies are still being found daily under debris in the hardest hit city of Tacloban.
The homes of more than 16 million people were either flattened or damaged, and officials say rebuilding will take at least three years.