A Chinese spacecraft landed successfully on the moon today, state media reported, in the first such "soft-landing" since 1976, joining the United States and the former Soviet Union in managing to accomplish such a feat.
China Central Television (CCTV) broadcast images of the Chang'e-3 probe's location and a computer generated image of the probe on the surface of the moon.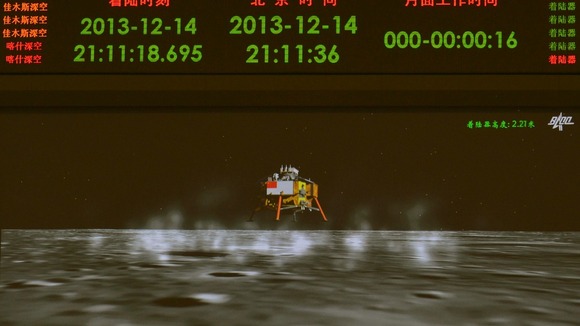 The Chang'e-3, a probe named after a lunar goddess in traditional Chinese mythology, is carrying the solar-powered Yutu, or Jade Rabbit buggy, which will dig and conduct geological surveys.