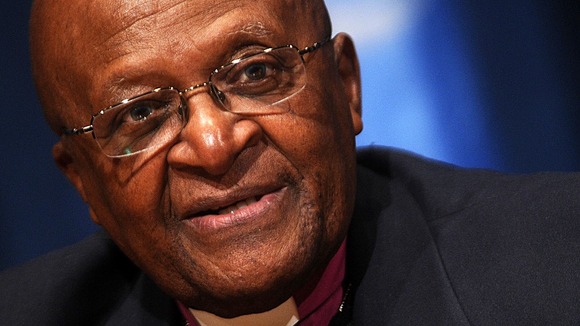 Desmond Tutu has not been invited to tomorrow's funeral of Nelson Mandela despite being a close ally of the former South Africa president.
Critics have described it as a politically motivated snub as the retired archbishop has spoken out against the governing African National Congress (ANC).
He said he will miss the burial after receiving "no indication" he had been invited, according to reports.