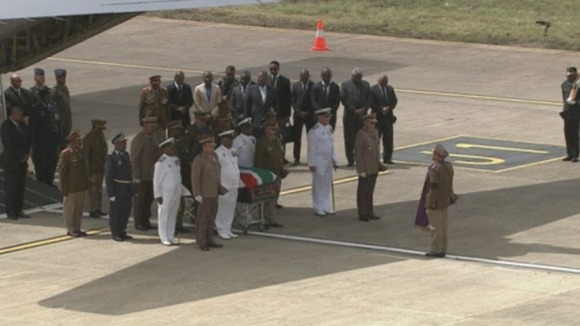 The body of former South Africa president Nelson Mandela is being taken to his ancestral home ahead of his burial tomorrow.
His body landed in Mthatha in the Eastern Cape and is being carried to the village of Qunu, Mandela's childhood home.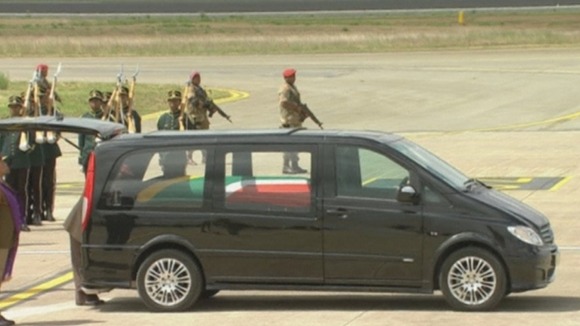 At least 100,000 people saw Mandela's body lying in state in Pretoria over the last three days.