President Barack Obama has spoken out on gun control on the anniversary of the Sandy Hook massacre, when 27 people were killed by high school gunman Adam Lanza in Connecticut.
"We haven't yet done enough to make our communities and our country safer," Obama said. "We have to do more to keep dangerous people from getting their hands on a gun so easily. We have to do more to heal troubled minds."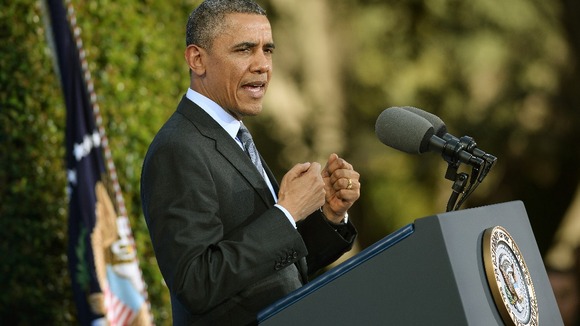 The president, whose address was pre-recorded, did not refer to the shooting at a Colorado high school which left one female student in critical condition.
Obama is due to observe a moment of silence at the White House today in memory of those who died at Sandy Hook.
Earlier this year the US Senate blocked new laws that would have made it harder for Americans to buy certain types of weapons.