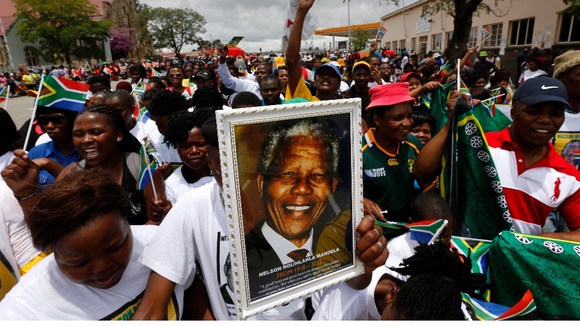 The hearse carrying the coffin of Nelson Mandela has arrived at his hometown, ahead of tomorrow's state funeral.
More: Nelson Mandela's body arrives in Qunu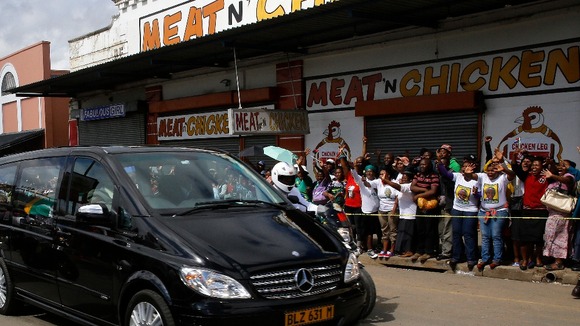 At the Mthatha airport the coffin was welcomed by a military guard and placed in a convoy for the 20 mile journey toward Qunu.
Residents and people who had travelled for hours thronged a road leading to Qunu, singing and dancing as Mandela T-shirts were handed out.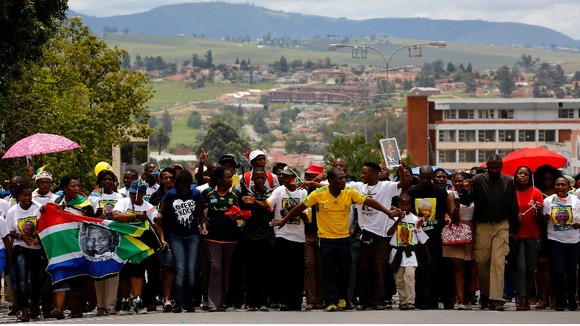 His widow, Graca Machel, and his former wife, Winnie Madikizela-Mandela, tearfully embraced at Mthatha airport when the coffin arrived.