A construction worker died in Brazil early this morning after falling off the roof of a World Cup stadium.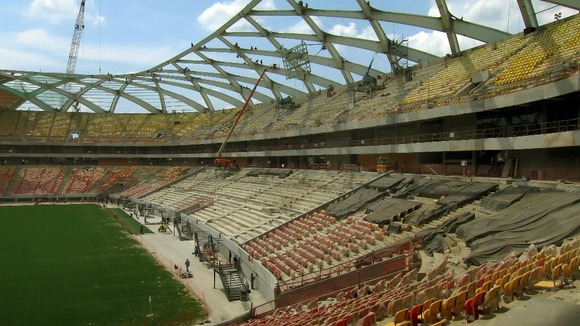 Marcleudo de Melo Ferreira, 22, died in a hospital in Manaus, according to local officials. He fell nearly 35 meters (115 feet) after a cable broke.
His death adds to safety concerns as Brazil races to finish building in time to host the 2014 World Cup.
Workers had already been killed at three of Brazil's 12 World Cup stadiums.
Fatal accidents have occurred in Manaus, Brasilia and most recently in Sao Paulo, where two people died on Nov. 27 after a crane collapsed in the arena that is to host the opening game on June 12.