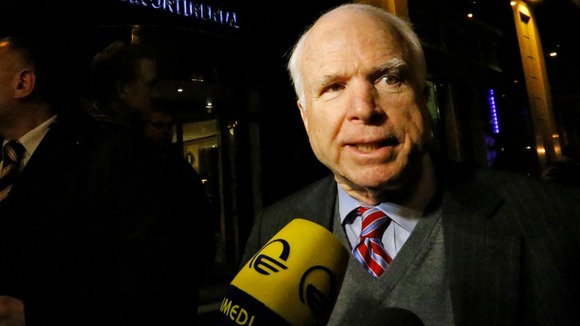 United States Senator John McCain has told protesters rallying for Ukraine's integration within the European Union that "Ukraine will make Europe better and Europe will make Ukraine better".
"We are here to support your just cause, the sovereign right of Ukraine to determine its own destiny freely and independently," Senator McCain said.
"The destiny you seek lies in Europe."