US Senator John McCain told thousands of Ukrainian protesters camped on Kiev's main square on Sunday that Ukraine's destiny lay in Europe and that it would make Europe better.
Senators John McCain and Christopher Murphy both addressed the crowd from a stage.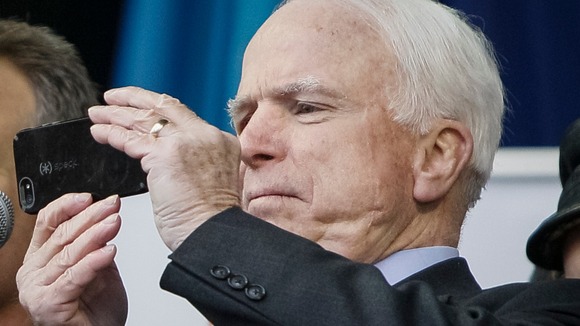 "We are here to tell you that the American people and the United States Congress stands with the people of Ukraine," Murphy told the crowd.
"The way towards change goes through peaceful protest. And in America we stand in awe of the fact that despite the violence on the square you have remained peaceful in support of change," he added.