A pregnant woman slashed across the face in an apparent random attack has said she was concerned for her 29-week-old unborn baby.
Hayley Baker, 29, said after seeing the volume of blood, her most immediate concern was the effect on her unborn child.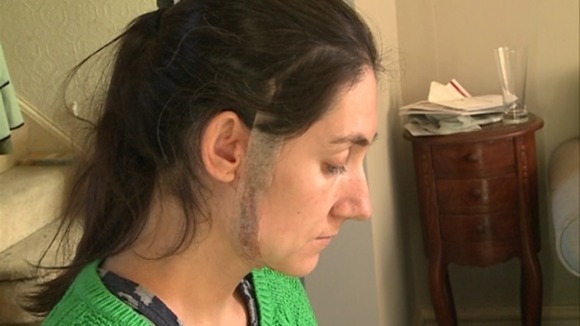 The veterinary surgeon told the BBC that she heard "fast footsteps behind her" before feeling a "heavy blow on her right temple".
"I moved to the side of the pavement so they could pass and the next thing I felt was a punch in my right temple, turned around and the person was already running in the opposite direction," she said.
"At that point I put my hand up to my face and could feel all the blood running down."