An extreme storm forecast for Antarctic base Novo where Prince Harry has been staying on his South Pole trek was expected to hit within the next few hours. If the teams had been caught in the storm, the expedition's return would "certainly have been delayed," charity Walking With the Wounded said.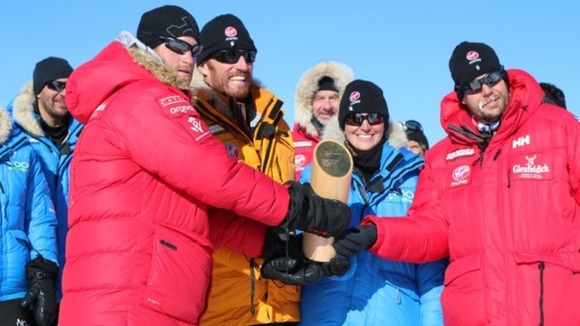 Catherine Murphy, a Met Office forecaster working on location at Rothera, Antarctica, with the British Antarctic Survey, said:
"An intense area of low pressure is moving towards the Novo area bringing thick cloud, some snow and winds gusting up to 40mph or more.
This could cause drifting snow or, as the winds strengthen, whiteout conditions which make travel difficult or impossible. These conditions could last for several days as the weather system moves through."