Trial judge Mr Justice Royce told Ian Watkins during sentencing that the case was one of the most horrific he has seen in court. Condemning the lead singer's sex crimes, some too distressing to report, in the strongest possible terms, he said Watkins was a dangerous sexual predator.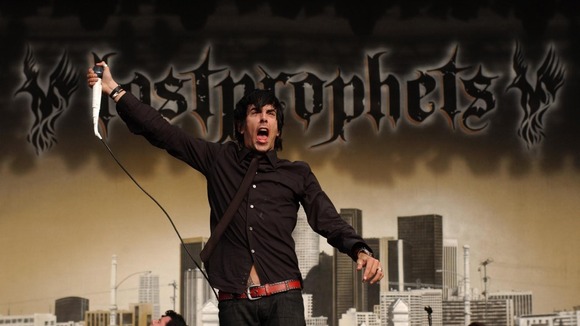 "Those who have appeared in these courts over many years see a large number of horrific cases. This case, however, breaks new ground. You, Watkins, achieved fame and success as the lead singer of Lostprophets.
"You had many fawning fans. That gave you power. You knew you could use that power to induce young female fans to help satisfy your insatiable lust and take part in the sexual abuse of their own children.
"Away from the highlights of your public performances lay a dark and sinister side. I am satisfied that you are a deeply corrupting influence, you are highly manipulative, you are a sexual predator, you are dangerous."
Read: Watkins sentenced to 35 years for sex abuse
Watch: Singer's former girlfriend 'warned' police of abuse
More: Complaint claims police knew of Ian Watkins abuse from December 2008