Initial safety checks at a West End theatre where a ceiling collapsed onto members of the audience have concluded and the venue has been handed back to its owner, Nimax Theatres.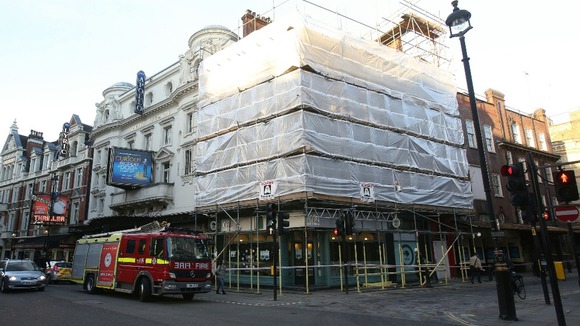 Nimax Theatres said that it is continuing to assist the authorities as they investigate why around 10 square metres of plaster from the Grade II-listed Apollo Theatre plummeted on to the stalls below, leaving 80 wounded.
A company spokeswoman said: "The relevant authorities handed the theatre back to Nimax at 4.30pm today which meant we could commence the process of carefully recovering and logging all personal effects left in the theatre following its evacuation and subsequently return them to their owners."
Westminster City Council added: "The building is safe for our investigators to go in but we cannot confirm if it is safe to open until our investigations are concluded."