A Foreign and Commonwealth Office spokesperson said the "international mission" to destroy Syria's Chemical weapons is essential to ensure that Bashar al-Assad can "never again use these horrific weapons to murder his own people".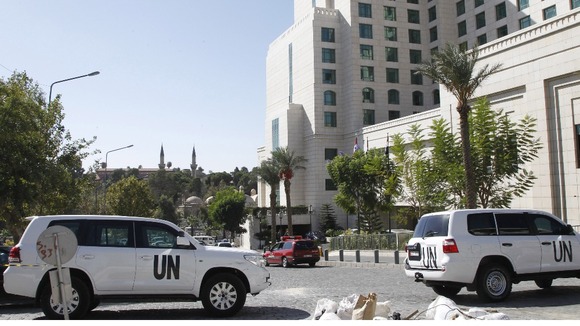 They added: "The UK along with the US, Russia, China, Denmark, Norway and Finland will be playing its part in this mission over the coming weeks and months.
"As part of our contribution, we have agreed to destroy 150 tonnes of two industrial-grade chemicals from the Syrian stockpile at a commercial facility.
"The chemicals will be shipped to a UK port with suitable off-loading equipment before being transferred to a commercial site to be destroyed by incineration...It is important to stress that these are chemicals, not chemical weapons.
"They do not contain explosives. The chemicals will be sealed in standard industrial containers to international standards and under the supervision of OPCW inspectors."