The Metropolitan Police has said it is satisfied there was no criminal act involved in the ceiling collapse at the London Apollo theatre and the investigation will be continued by Westminster City Council.
Chief Superintendent Paul Rickett said: "Last night's emergency response demonstrates the true benefits of having tried and tested multi-agency plans. Alongside colleagues from the London Ambulance Service and London Fire Brigade we delivered a response that was swift and effective.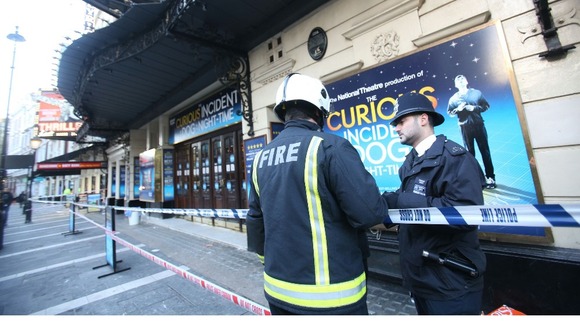 "I would like to thank the public who were caught up in the incident last night for their support that allowed us to get the job done.
"I know that due to the sudden way in which people had to leave the theatre they have left behind items of their property.
"The Apollo Theatre are working hard to ensure that property is collected and safely stored, however due to the damage inside the property and the steps that need to be taken next it may be some days before property can be returned. Thank you for your patience and understanding."