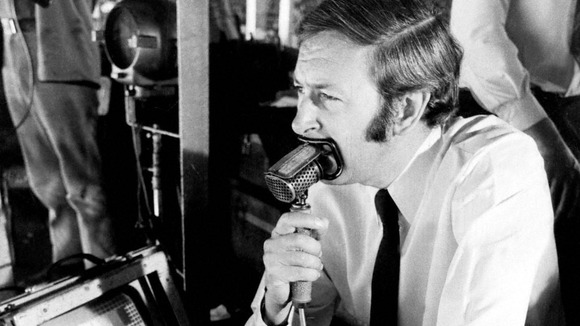 Broadcaster David Coleman has died at the age of 87. As well as being an instantly recognisable voice of sport, Coleman was also affectionately known for on-air gaffes, giving his name to Private Eye magazine's Colemanballs column of commentators' mistakes.
Here are a few of his famous sayings:
"He is one of the great unknown champions because very little is known about him."
"We estimate, and this isn't an estimation, that Greta Waltz is 80 seconds behind."
"That's the fastest time ever run, but it's not as fast as the world record."