Twitter user Harriet Tolputt shared this picture of the British Airways plane which clipped a building with its wing at an airport in Johannesburg.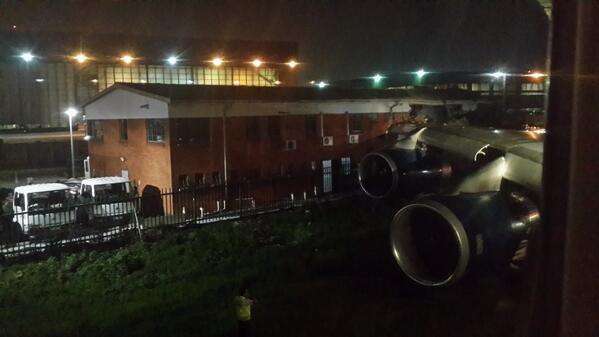 None of the 180 passengers on board the plane were hurt but four ground employees in the damaged building sustained minor injuries.
The Airports Company South Africa (ACSA) has launched an investigation.