The annual Christmas Day swim on Brighton beach is likely to be postponed until next year after the council decided to close part of the beach for a second year running.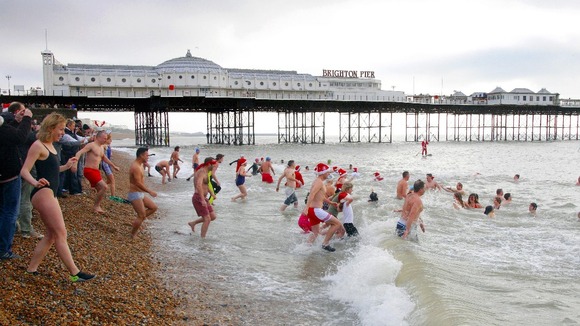 A spokeswoman for Brighton and Hove City Council said that "high winds and dangerous conditions" had prompted the decision.
Fiona Southwell of the Brighton Swimming Club, which organises the annual dip, said she would be making a decision tomorrow as to whether its members would swim.