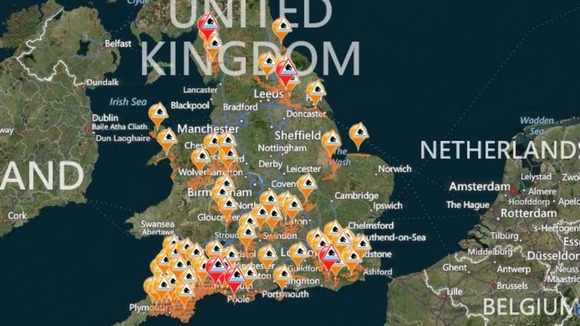 The Environment Agency has issued 73 flood alerts and six six warnings across England and Wales. Alerts are where flooding is possible and the advice is to be prepared. Flood warnings are where flooding is expected and immediate action is required.
Check the Environment Agency flood warnings summary for updates every 15 minutes.
Visit the live flood map page for updates in your area.
Read: Christmas travel warning ahead of strong winds and heavy rain