Two members of Russian punk protest band Pussy Riot have ridiculed President Vladimir Putin's amnesty that led to their early release from prison claiming it was a propaganda stunt.
Nadezhda Tolokonnikova, 24, shouted "Russia without Putin" following her release from a Siberian prison, hours after band mate Maria Alyokhina, 25, was freed from jail in the Volga River city of Nizhny Novgorod.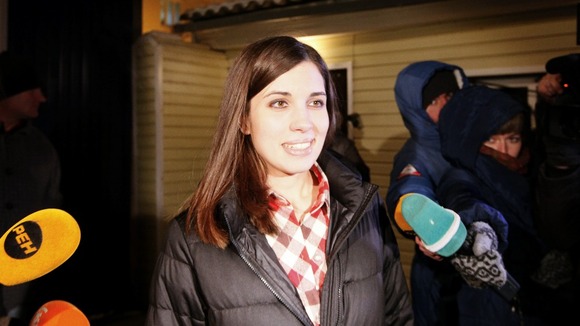 The pair were jailed for two years in prison for protesting against Putin in a Russian church in 2012.
"The border between being free and not free is very thin in Russia, a totalitarian state," Tolokonnikova told reporters outside prison in Krasnoyarsk.
The pair claimed Pussy Riot would unite their efforts and continue to protest against human rights abuses in the country, with Tolokonnikova claiming, "Everything is just starting, so fasten your seat belts".
Watch: Arctic 30 journalist speaks of his ordeal in Russian jail