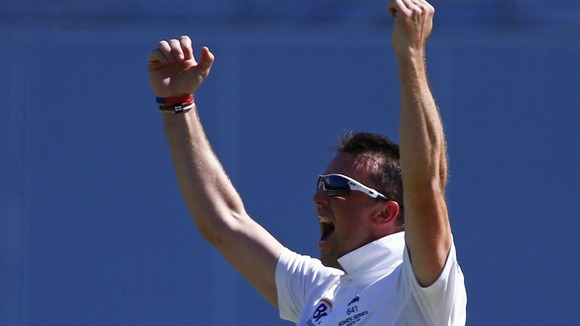 The grandmother of Graeme Swann has blamed the England spin bowler's sudden retirement from Test cricket on a "certain" Australian player, claiming something "nasty" must have happened.
Speaking to The Journal in Newcastle, Mina Swann, 89, said the home side must not have made England feel welcome.
"There is something gone wrong there and I blame the Australian players. Not all the Australian players, a certain one," she said.
"When the team went down to Australia and that young lad came back, there was something going wrong then."
She added: "I do not think they have been (made) very welcome, the team. He is not easily upset, there is something nasty happened."