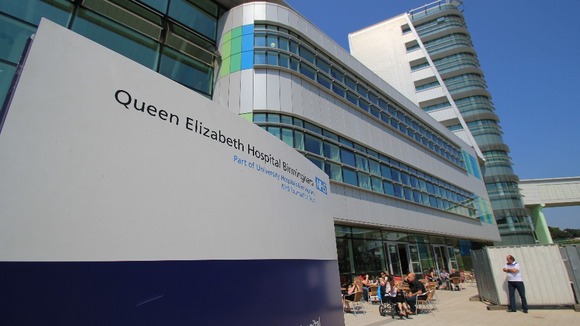 A surgeon has been suspended over allegations that he "branded" his initials on to a patient's liver.
University Hospitals Birmingham NHS Foundation Trust confirmed that they were investigating the claims made against a surgeon at the Queen Elizabeth Hospital in Birmingham.
The letters were reportedly found by a colleague during a routine operation.
The surgeon has been suspended while an internal investigation is carried out.