The Met Office said bad weather will continue to affect large parts of the country throughout the day and into tonight. A number of warnings are in place across the country, and people are being urged to stay indoors where possible this evening.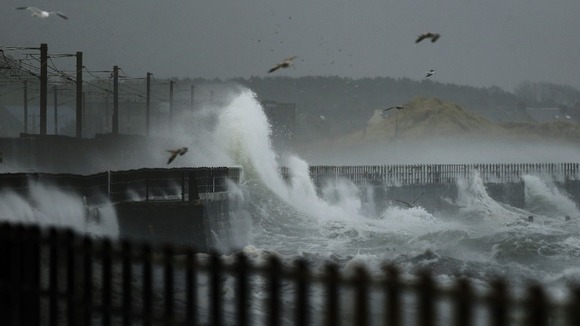 Nicola Maxey, a Met Office spokeswoman said:
"The weather front is still moving across the country, bringing strong winds and rain.
There is an amber warning for people to be prepared in Anglesey and Caernarfon in North Wales, and in parts of North West and North East England, which lasts until 6pm this evening.
"We also have a yellow warning for people to be aware of rain in southern parts of Scotland and parts of Northern Ireland which will be in place until midnight.
"And there is a yellow warning until midnight for wind in southern parts of Scotland, Northern Ireland and the West and East Midlands."