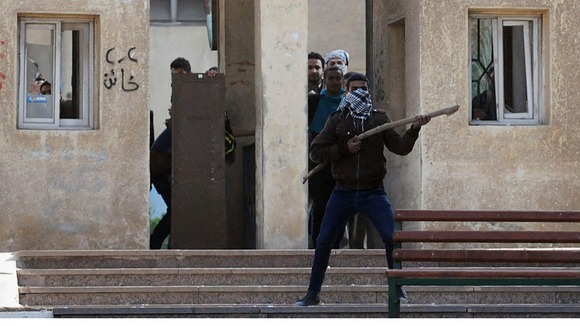 University buildings have been torched and one student killed as supporters of the Islamist Muslim Brotherhood clashed with police at the Cairo campus of Al-Azhar University, state media reported.
State-run newspaper Al-Ahram said that security forces fired teargas to disperse pro-Brotherhood students who were preventing their classmates from entering university buildings to take exams.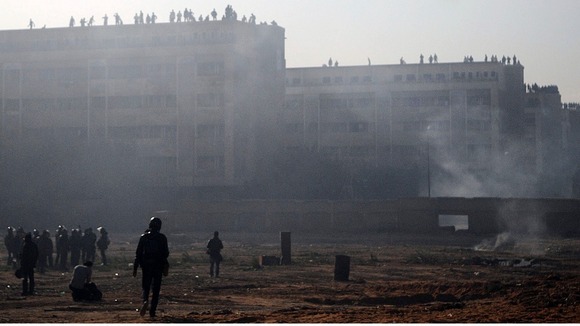 Protesters threw rocks at police and set tyres on fire to counter the teargas. Al-Ahram quoted a health ministry official as saying that one student had been killed and five injured.
The violence followed clashes across the country on Friday in which at least five people died.
Two college buildings caught fire in Saturday's violence. State TV broadcast footage of black smoke billowing from the faculty of commerce building and said "terrorist students" had set the agriculture faculty building on fire as well.