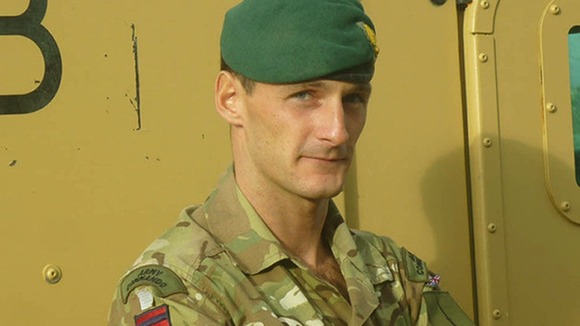 Captain Richard Holloway, who died as a result of enemy fire while on operations east of Kabul two days before Christmas, has been described as an "exceptional young man."
Read: 'Exceptional' solider killed by enemy fire before Christmas in Kabul
He leaves behind parents Jaquie and Neil, brother Luke and girlfriend Sandy. In a statement, his family said:
"Our son Richard was an exceptional young man, a perfectionist in everything he did and a loyal brother and friend, who embraced life to the full.
"He was a dedicated and totally committed member of the armed forces, relishing the excitement and challenge but always serious and reflective about his duties and responsibilities to those with whom he served.
"Wherever the action was, he wanted to be part of it - and that is where our beloved son, of whom we are so very proud, lost his life."