Egyptian students loyal to the Muslim Brotherhood set fire to two building amid clashes with police at the Cairo campus of Al-Azhar University, state television reported.
A student activist said a supporter of the Brotherhood had been killed - a claim denied by a security source.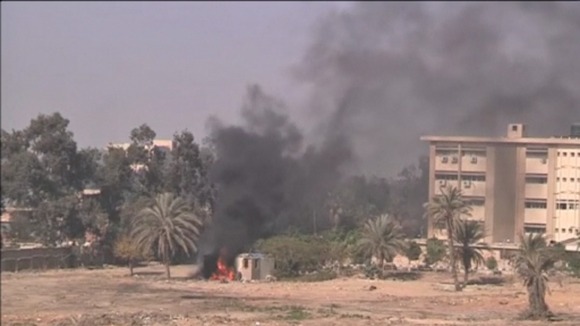 State-run newspaper Al-Ahram said the clashes began when security forces fired teargas to disperse pro-Brotherhood students who were preventing their classmates from entering university buildings to take exams. Protesters threw rocks at police and set tyres on fire to counter the teargas.