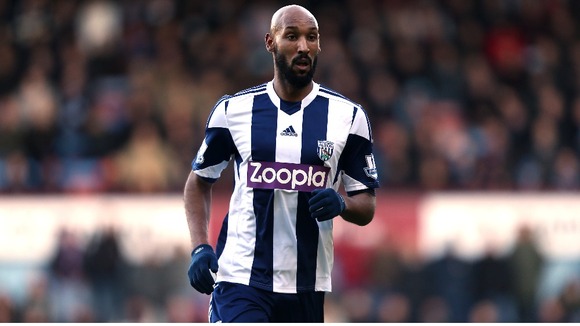 West Brom head coach Keith Downing has said forward Nicolas Anelka is surprised by claims his goal celebration during the Baggies' 3-3 draw at West Ham was an anti-Semitic gesture.
The 34-year-old returned to the West Brom side for the first time in over two months and scored a brace in an entertaining Barclays Premier League game in which both sides came from behind.
Anelka seemingly performed the 'quenelle' salute, made famous by French comedian Dieudonne and linked to anti-Semitism in his homeland, but Downing said the striker was merely paying homage to his friend.