More wind and heavy are set to hit Britain before the new year, according to the Met Office, who has issued a Yellow Weather Warning for much of the South West, Wales and parts of Scotland.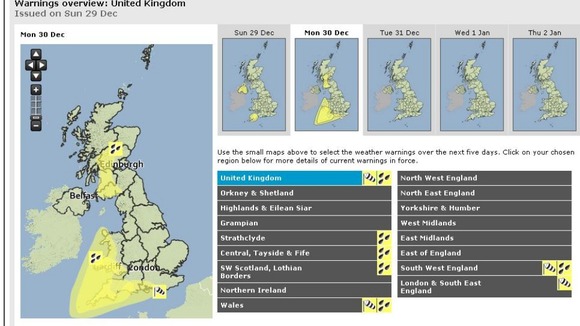 In a statement on their website, the Met Office said: "Further rain, heavy at times, is expected to spread quickly eastwards across southwest England and south Wales on Sunday night and into Monday morning.
"Rainfall totals are expected to be widely 15 to 30 mm, but as much as 40 to 50 mm over south facing coasts and hills. With ground already saturated over much of this region, the public should be aware of the risk of further local flooding. Gales will accompany this rain".