The Duke of Cambridge's course will involve 18 to 20 hours of lectures, seminars and meetings a week as well as essay assignments and field trips.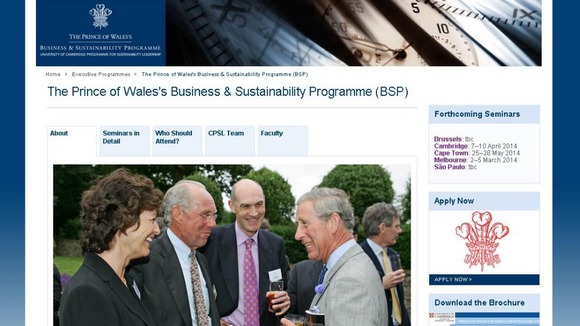 The bespoke course is run by the Cambridge Programme for Sustainability Leadership, an institution within Cambridge University's School of Technology, which has the Prince of Wales as its patron.
It is expected to give him a grounding for his future role running the Duchy of Cornwall, a portfolio of land, property and investments he will inherit from his father.
The programme does not lead to a formal qualification but is thought to feature continual assessment.