The giant ball that traditionally drops as part of New York's new year celebrations will have a new kaleidoscope design this year.
Organisers have been giving it a test run by throwing a switch that illuminates 32,256 lights embedded in 2,688 Waterford crystals.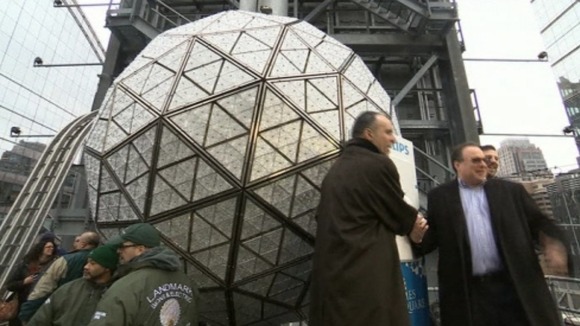 At 6pm local time (11pm UK time) the ball will be raised to the top of a 130-foot pole at 43rd Street and and 7th Avenue in Times Square, and then lowered to usher in the new year.