British companies are turning to Romanian workers to fill job vacancies as restrictions on the UK labour market are lifted from today.
Employers are advertising nearly 5,000 positions on Tjobs.ro, a Romanian recruitment website which claims to help 160,000 find work.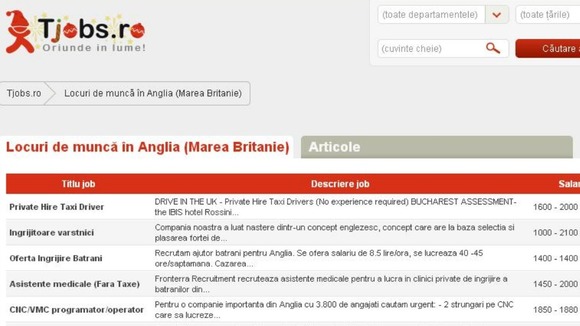 Some 4,896 jobs were advertised today as being available in England, along with 80 in Northern Ireland, 24 in Scotland and 20 in Wales.
Among them are 50 nursing positions in southern England, 100 private hire taxi drivers, 10 GPs in Liverpool and 20 carpenters in London.
Read: 'Thousands' of Bulgarian and Romanian migrants expected