The latest attempt to airlift passengers in a research ship trapped in Antarctic ice for more than a week has been delayed again after sea ice prevented a barge from reaching one of the rescue vessels.
A helicopter was expected to airlift passengers to Chinese icebreaker the Snow Dragon, and a barge would then ferry them to a nearby Australian vessel.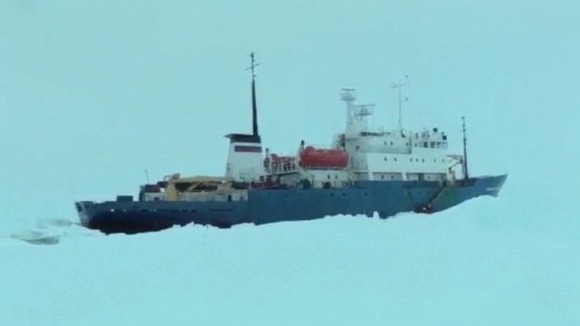 But before the operation could begin, sea ice blocked the path of the barge that needed to make it from the Australian vessel, the Aurora Australis, to the Snow Dragon.
The setback comes after the Australian Maritime Safety Authority's Rescue Co-ordination Centre claimed the weather conditions had improved and rescue flights were likely to begin.
Expedition leader Chris Turney had earlier described a "stunning day" in a video posted on his Twitter account.