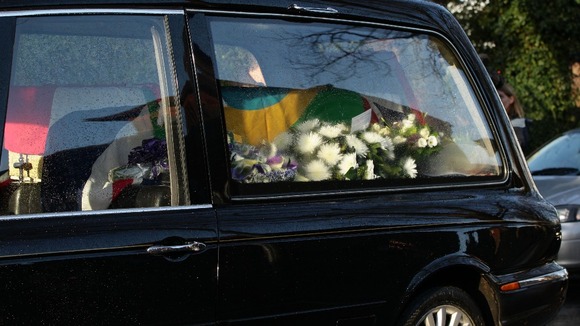 Great Train Robber Ronnie Biggs' infamous defiance of authority has been celebrated at his funeral with a white floral wreath in the shape of a two-fingered salute included in his hearse.
The flag of Brazil, where he spent many years on the run, was draped over his coffin along with a Union flag as it was driven through north London on the way to his funeral service.
Biggs, who spent more than three decades as a fugitive, died at the age of 84 last month.