At least 16 deaths have been blamed on a winter storm that dumped nearly 2ft of snow in parts of north-east America.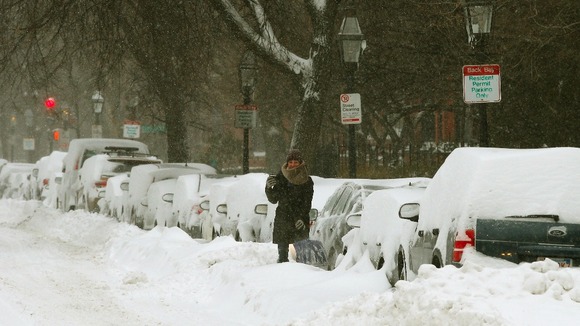 Light, fluffy snow meant an easier time digging out than it might have been and the storm caused just a few thousand power cuts. But the bone-chilling cold could mean a risk of frostbite for anyone who spends more than a few minutes outside.
Wind chills around New England were reported as low as minus 20 degrees Fahrenheit and forecasters warn it could be just as bad today.
Temperatures in the north east are expected to rise above freezing this weekend before the arrival of another blast of frigid air already affecting the Midwest.