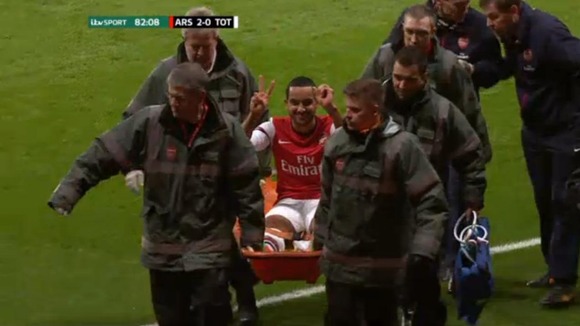 Arsenal striker Theo Walcott infuriated Tottenham fans by making a 2-0 gesture towards them as he was stretchered off the pitch towards the end of his side's FA Cup third round win.
Goals from Santi Cazorla and Tomas Rosicky sealed the win for the home side.
Walcott was carried from the field after appearing to injure his knee during a challenge late in the game.
Watch video of the incident at ITV Football
Asked about the incident after the match, Arsenal manager Arsene Wenger said: "The doctors said to me the coins were raining over his head [from the away fans] and that is why."