David Cameron has come under renewed pressure for a public debate with Alex Salmond following his New Year anti-independence message and a new SNP poll which suggests a substantial number of British people want to see them go head-to-head on television.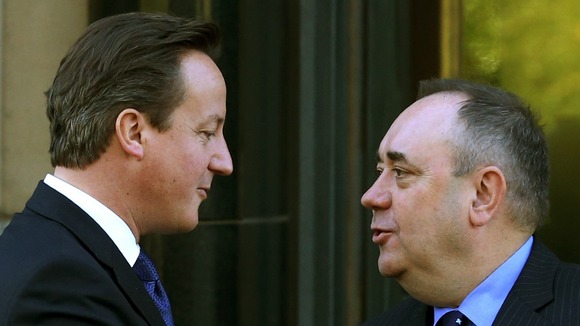 Over three-fifths of people in Scotland and over half of people in the rest of the UK think there should be televised referendum debate between the Prime Minister and First Minister, a Panelbase poll commissioned by the SNP found.
This compares with around a quarter on both sides of the border who do not wish to see a TV debate, the poll suggests.Mr Cameron has steadfastly refused Mr Salmond's challenge, insisting the debate should be amongst the people of Scotland.