A spokesman for Benfica has said the death of Portugal football legend Eusebio is a "very sad day for us all".
The club were unable to confirm details of Eusebio's death, but reports in Portugal say he died of a heart attack in the early hours of Sunday morning.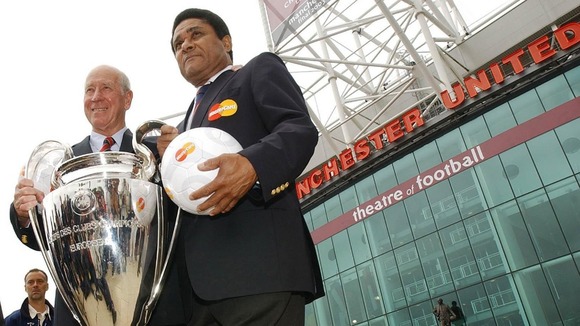 He had been in poor health for some time and was taken to hospital during Euro 2012 after suffering a heart scare in Poland.
Benfica fans will now be offered the chance to pay their final respects to the player at the Estadio da Luz later on Sunday.
"Eusebio's body will be brought to the stadium later today and all fans will be able to say goodbye," the spokesman said.
Eusebio was a torment to defenders because of his speed and technique, and scored an astonishing 317 goals in 301 appearances for Benfica, where he was a player between 1960 and 1975.