Deputy Prime Minister Nick Clegg has challenged the Conservatives to deliver a £140 income tax cut to 20 million workers by scrapping Tory plans for tax breaks for married couples and employee shareholders.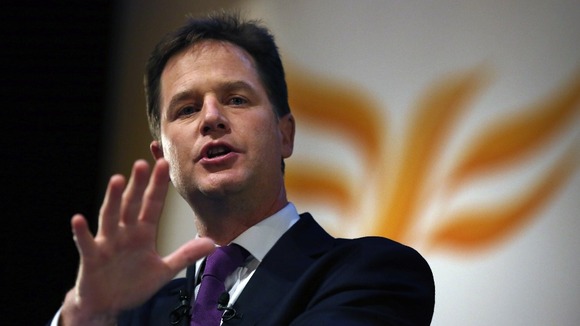 Mr Clegg wants Chancellor George Osborne to use his Budget on March 19 to increase the main income tax allowance to £10,500 in what he calls a "workers' bonus" which would slash around £100 from the bills of basic-rate taxpayers and take some low-paid workers out of income tax altogether.
Now he has said the threshold below which earnings are not liable to income tax could be raised further to £10,700 - increasing the potential saving to £140 - if the Conservatives agreed to ditch "pet tax projects" like the married couples' tax allowance.
Read: Osborne to target benefits for young in 'year of hard truths'