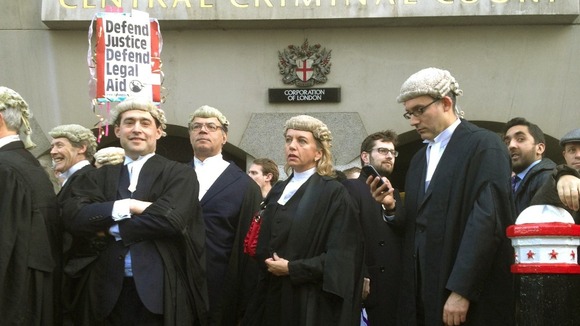 Lawyers' strikes over legal aid disputes have resulted in the unusual situation of two defendants appearing in court without the assistance of their solicitors.
Jurors in the case of brothers Muhammed Saeed Ahmed and Muhammed Naeem Ahmed were reminded by Old Bailey judge Gerald Gordon that the "lonely" courtroom was a result of strikes taking place across the country today over cuts to the service.
The legal benches in courtroom 16 were left completely vacant, with only the judge, jury, two defendants, one security guard, three members of the press and one detective present.
The brothers, aged 21 and 20 and from Bradford, deny a charge of conspiring together and with others to attend a place used for terrorist training.