Temperatures on the East Coast of the US have plummeted, with Chicago hitting lows of -15 this morning. The previous record for the Windy City was -14 in 1988.
NBC affiliate NBC Chicago tweeted a picture of Lake Michigan that appeared to show steam covering the Great Lake.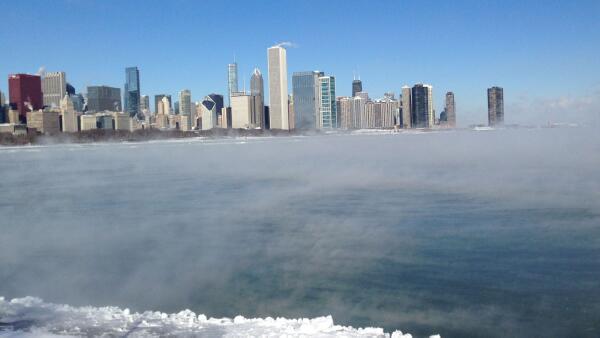 Chicago resident Jim Lakely posted a city-view picture that appeared to show the city's frozen river:
The anticipated 'polar vortex' is set to blast much of the country, with NBC reporting that "every state except Hawaii" is expected to face freezing temperatures today.