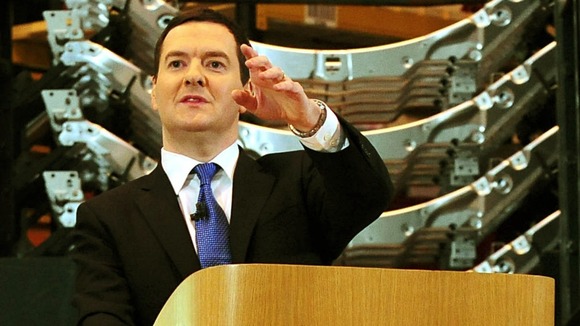 Britain is "back in control of its destiny," Chancellor George Osborne said in a speech at a car parts manufacturing firm in Birmingham.
"The rest of the world sees that Britain is a country where we're now back in control of our destiny, a country where we're supporting business, that jobs – like the ones here today - are being created across our country," he said.
"But if our country is badly run, if the finances are in a mess, and costs go up, and businesses don't feel welcome, then jobs would quickly disappear from Britain again."
The Chancellor's full speech has been posted on a government website.
Read: Osborne to target benefits for young in 'year of hard truths'