Around 3,364 flights were cancelled and 3,155 delayed due to plummeting temperatures in the US, FlightAware.com reported.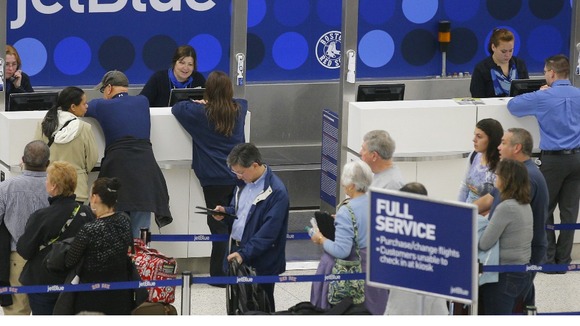 Major US airline JetBlue Airways today grounded flights for 17 hours at four of the busiest airports in the country.
More than half of the flights in or out of Chicago's O'Hare International Airport were cancelled after temperatures in the Windy City plunged to -15.