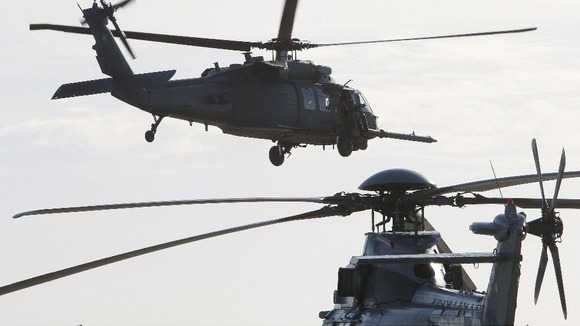 The helicopter which crashed in Norfolk was a HH-60G Pave Hawk helicopter, it is an updated model of the US Black Hawk helicopter and is primarily used to conduct personnel recovery operations in hostile environments.
It is also used in civil search and rescue, medical evacuation, disaster response and humanitarian assistance.
The Pave Hawk is 64 foot long and can travel at speeds of up to 184 m.p.h (159 knots). The crew usually consists of two pilots, one flight engineer and one gunner.
The unit cost of the Pave Hawk is $40.1 million.
Source: US Air Force
Read more: Four believed dead in US military helicopter crash in Norfolk