A blast of Arctic air that has gripped the vast middle of the United States has forced a polar bear at a Chicago zoo indoors, according to local media reports.
Anana, a polar bear at Lincoln Park Zoo has not yet grown a layer of blubber that bears need to insulate themselves against arctic winter temperatures and will be staying warm inside a "climate-controlled" area.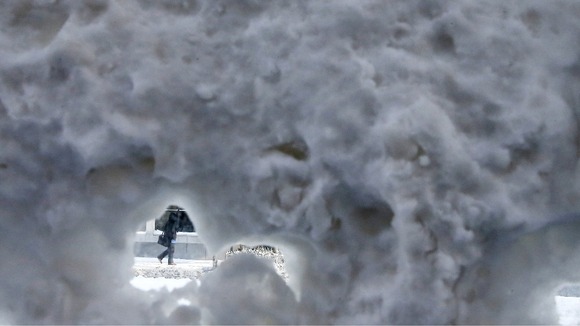 "In the wild, they would seasonally eat seals and fatten themselves up with that blubber," Lincoln Park Zoo spokeswoman Sharon Dewar told CNN.
But zookeepers "don't feed them seals or fatten them up," she said.
The U.S. cold snap outdid freezing weather in Almaty, Kazakhstan, where it was -22C and Mongolia at -23C.
More than half the flights at Chicago's O'Hare International Airport were canceled as fuel supplies froze, leaving crews unable to fill aircraft tanks. The afternoon temperature in Chicago yesterday dipped to minus -24C.