Iraq's prime minister Nuri al-Maliki vowed to uproot al Qaeda in Iraq and said he was sure of victory as his army prepared to launch a major assault against Sunni Islamist militants.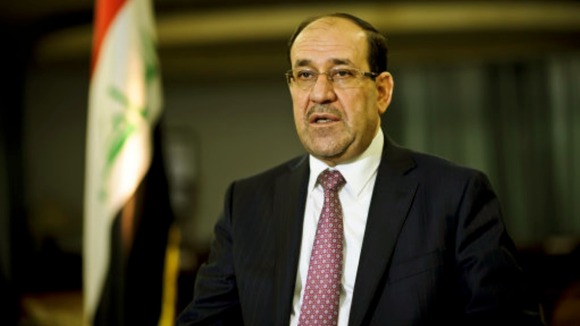 In a televised address on Wednesday, Mr Maliki thanked the international community for its support in the fight against al Qaeda and urged the group to surrender.
Fighters from the al Qaeda affiliated Islamic State of Iraq and the Levant, which is also active across the border in Syria, overran police stations in Falluja and Ramadi cities in Iraq's western Anbar province last week.
The United Nations described the humanitarian situation in Anbar province as critical.
"The situation in Falluja is particularly concerning, as existing stocks of food, water and life-saving medicines begin to run out," UN envoy to Iraq Nikolay Mladenov said in a statement.
Read: Battle lines redrawn in Falluja as al-Qaeda takes over