Controversial French comedian Dieudonne M'bala M'bala has been pictured leaving the concert hall in Nantes where he was set to hold a show.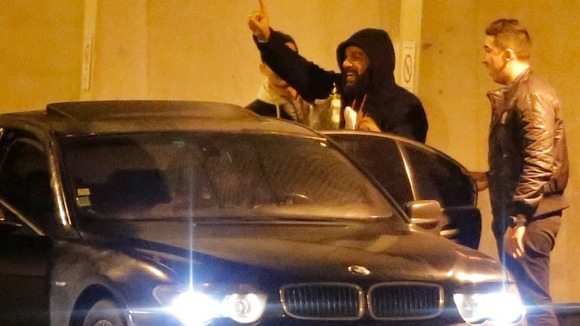 He was banned from performing after France's Council of State overturned a court decision that would have allowed his gig to go ahead.
The comedian is the creator of the "quenelle" hand gesture, which critics allege emulates the Nazi salute.